It's that time of the year again – cruise ship season! Guadeloupe will be receiving its first cruise ships of the winter next week already. It feels like just yesterday when the last season ended, though it was back in March already. The previous cruise ship season was a busy one for me. I started working as a tour guide for the cruise ship bus tours, a part-time job that I'll be continuing this winter too. So if you are taking one of the German or English-language Guadeloupe day tours offered by your ship, you may meet me on your bus! Please come say hi!
This year there will actually be more cruise ships coming to Guadeloupe than ever. This is because the hurricanes Maria and Irma wreaked havoc on so many Caribbean islands, like St. Martin, Dominica, Puerto Rico, Anguilla etc. Since Guadeloupe didn't suffer too badly, many cruise ships have been rerouted to Gwada instead.
WILL YOU BE ONBOARD ONE OF THE SHIPS COMING TO GUADELOUPE?
If you are one of the lucky ducks cruising to Guadeloupe soon, I'm sure you are currently wondering how to make the most of your short time on the island. Cruise ships generally dock into Pointe-a-Pitre in the morning and leave by the late afternoon or early evening. That's a tight schedule indeed! But don't worry – I have some ideas for you.
-The obvious option is to buy a sightseeing tour sold by the cruise ship (the ones I'm leading, though unfortunately you can't book my tour specifically. It's all down to chance who you get as your guide!). These tours give you a nice little snippet of Guadeloupe life. That said, not everyone enjoys taking organized tours together with 50 other people. I get that. You might be the type that enjoys private tours more, or someone who likes to discover things independently. Those bus tours are also pretty expensive, so you may prefer to use your hard-earned dollars elsewhere.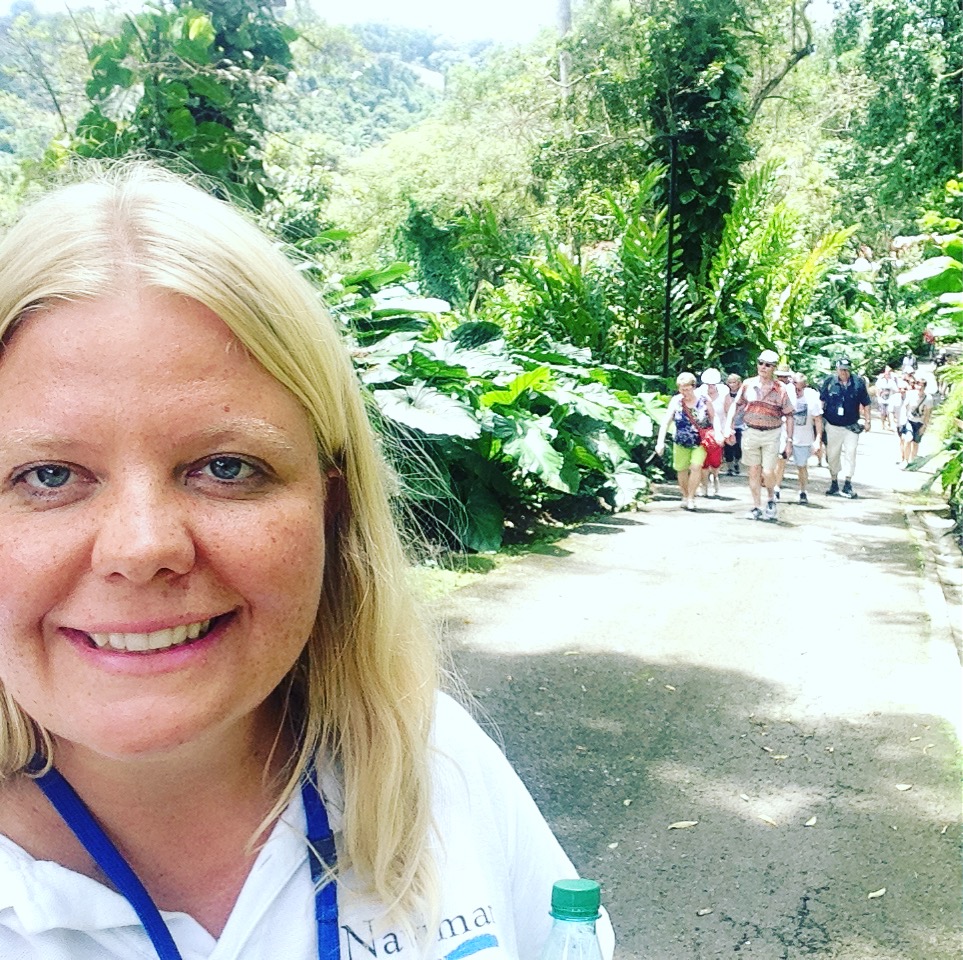 -For independent travelers, car rental is one possibility to explore. While most car rental businesses are based at the airport, there are a few that operate near the cruise ship port. Those include Hertz Antilles, Tropic Car and Magauto. Of these, Hertz is the easiest to book as you can easily do it online. Just choose Port de Bergevin as your pick-up location. The websites of the other two agencies are a little unclear about rentals at the port (also known as Gare Maritime), so you may need to email or call to make a reservation. Either way, getting your own set of wheels will enable you to see a lot of Guadeloupe during your one-day cruise stop. If you'd like to get an excellent idea of what all there is to see in Guadeloupe, I recommend buying my Guadeloupe guidebook. It'll help you make the most of your short time in Gwada. And I'm not just saying this because I wrote this awesome book myself – there really are many genuine reasons as for why a guidebook is extremely helpful for Guadeloupe visitors. And here's a bonus offer: once you've read the e-book and selected the things you'd like to see, you can email me and I'll personally tell you if your schedule is feasible to do in a day. If it isn't, I'll give you alternate suggestions.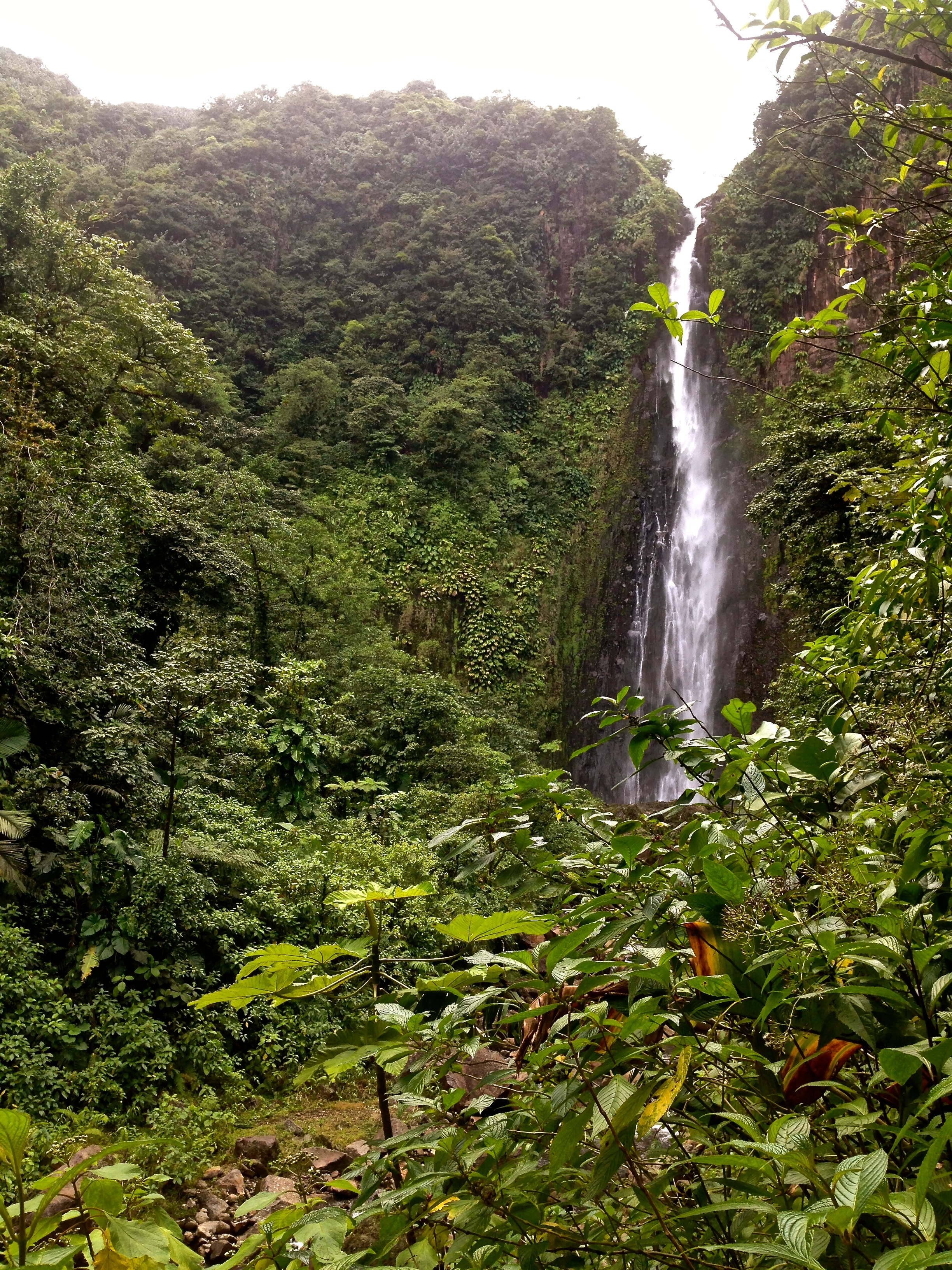 -You can visit Le Gosier by bus or taxi. If you're not dying to explore everything in Guadeloupe during your one-day visit but would like to at least see something, visiting the beach town of Le Gosier is a great option. You can get there really cheaply by taking a bus from the center of Pointe-a-Pitre – it costs just 1.20 euro one-way and the journey takes around 30 minutes. Keep in mind that the buses don't run on Sundays – a 25-euro taxi ride is your only option then (50 euros roundtrip). On all the other days you'll find the Gosier buses leaving every 20-30 minutes from the Darboussier bus station, located a stone's throw away from the central square of Pointe-a-Pitre, Place de la Victoire. You should get off the bus near the cemetery of Le Gosier. You can then walk around the small town center, head down to the beach of La Datcha or even take the boat to the super beautiful Gosier Island. Make sure to reserve ample time for your return to Pointe-a-Pitre. You may end up waiting 30 minutes for the bus in Le Gosier, and you may get stuck in traffic too. So it's good to be at the returning bus stop at the Le Gosier cemetery at least two hours before your boat's departure time.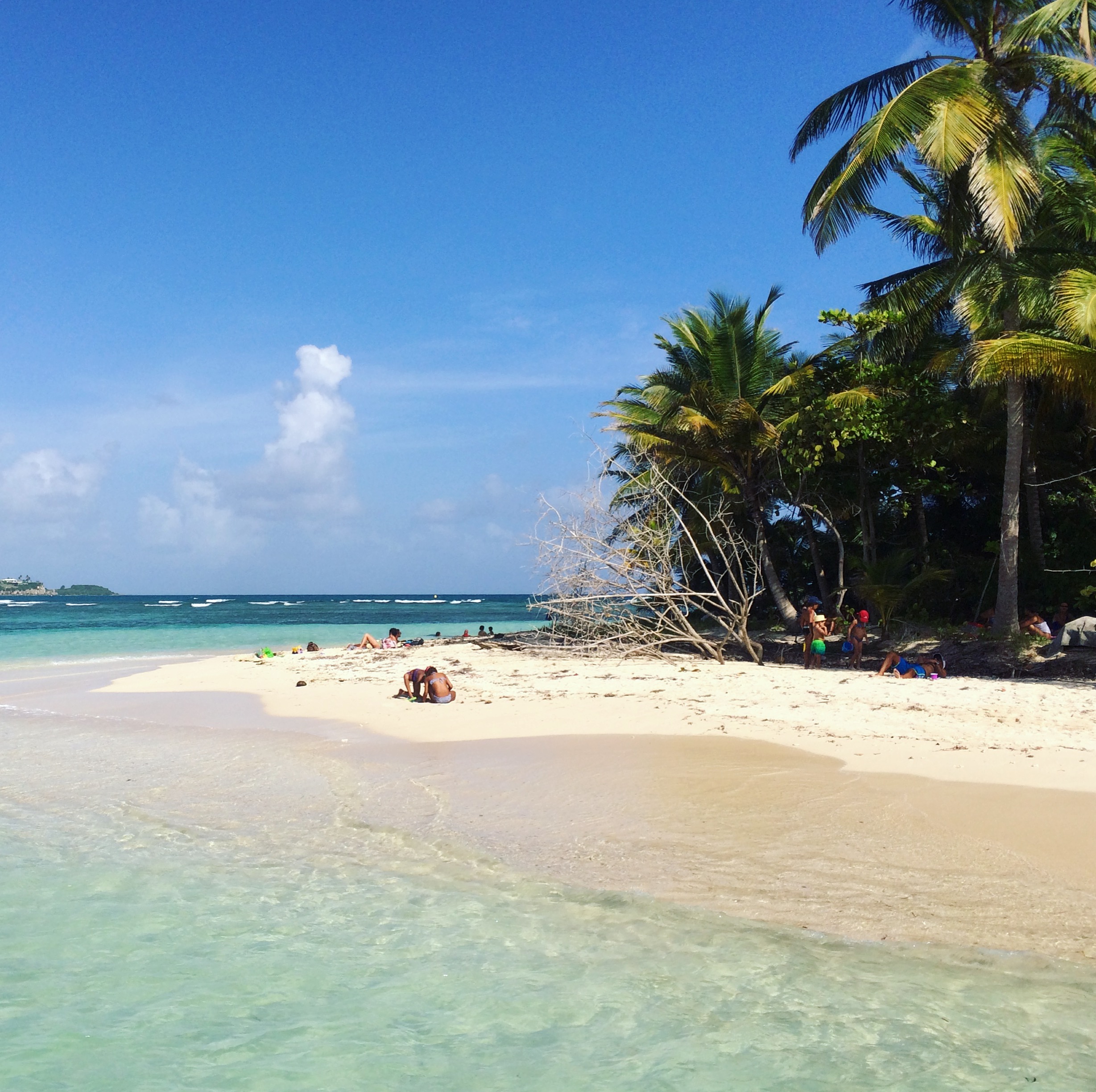 -Chill in the beach town of Sainte Anne. Depending on how much time you have in Guadeloupe, you could potentially even take the bus from Pointe-a-Pitre all the way to the beach town of Ste Anne. The trip takes about 45 minutes by bus, and costs roughly 3 euro one-way (a taxi will cost around 40 euro one-way). In Ste Anne you could get off the bus in the center and walk down to the town beach. It's consists of several half-moon shaped beach coves and is ideal for kids as the water is shallow. There is also a fruit and souvenir market nearby, as well as the Artisanal Village just a short walk away along the waterfront boulevard. Again, make sure to take the bus back to Pointe-a-Pitre well ahead of time – even three hours before the departure of your ship.
-Spend the day in Pointe-a-Pitre. This is the recommended option if it's raining, as the beach towns of Le Gosier and Ste Anne don't offer much on those days. If you decide to stick around PAP, you should definitely visit the Memorial ACTe. It has been dubbed the world's best museum on slavery. The emphasis is naturally on the transatlantic slave trade that has shaped Guadeloupe's history more than anything else, but the exhibit also explores slavery from the Roman days all the way to modern-day human trafficking. Visiting the museum takes 2-3 hours. Other things to see in Pointe-a-Pitre include the spice market, the fruit market and the fish market by the waterfront. There are also a couple of decent smaller museums: the Museum of Saint-John Perse and the currently closed Museum of Victor Schœlcher. Overall though Pointe-a-Pitre is not the most impressive place in Guadeloupe, so spending the whole day there is not ideal.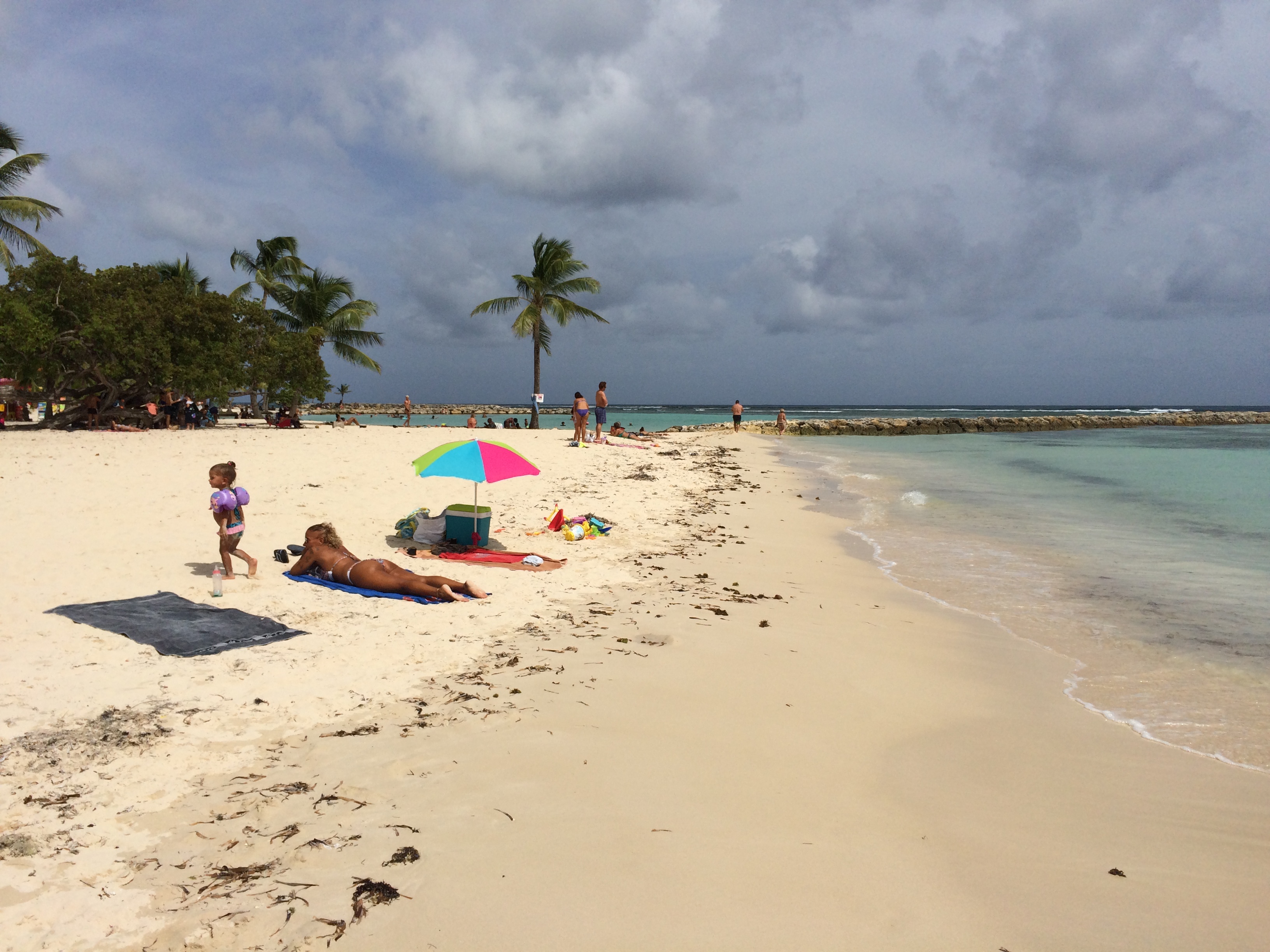 Whatever you decide to do during your cruise ship stop in Guadeloupe, I hope you have a wonderful day on the Butterfly Island! And if you fall head over heels in love with Gwada, you are in luck – you can come back easily this winter with the ridiculously cheap Norwegian Air flights!