As you may or may not know, I've traveled to more than 80 countries so far. The great majority of the time I have hit the road without any kind of a guidebook – I've figured that I want to explore things on my own and to make my own discoveries along the way. Having been "anti-guidebook" for so long, it's kind of ironic that I ended up writing a guidebook for Guadeloupe! Hah. And I highly recommend my e-book for anyone coming to Gwada (and I would buy it myself if I was coming here!). I swear- reading this guidebook will make your trip infinitely better. It has already done that for countless people. For example, here's an email I received last week (with the sender's personal details and a further question removed):

So I'm not just saying you should get this e-book because I wrote it myself and I think it's fantastic – no. I'm saying this because you really, sincerely need a guidebook in Guadeloupe. Here's why.
1) Your time is limited
Back in my most active wandering days I used to spend up to a month visiting each country. I had unlimited time to figure things out on my own! It was pretty sweet. In fact, sometimes I spent so long in a country that people thought I'd never leave (I'm looking at you, Guinea-Bissau!). But for most of you coming to Guadeloupe with the new Norwegian Air flights, this is not the case. A lot of you come from the US and you have finite vacation time to spend on this beautiful island – maybe you have a week, or even just a long weekend. And you want to make the most of it, right? My e-book will tell you what there is to do here (such as sharing tips about the most beautiful beaches, the best island-hopping excursions, the most scenic kayaking trips, the tallest waterfalls, the warmest hot springs, the greatest places to snorkel, the most extravagant tropical gardens and the hottest nightlife spots). And I'll tell you how to get to those! My guidebook will help you to optimize your time here. You can visit the highlights of Guadeloupe easily, instead of just driving around aimlessly or passing them by on accident. You wouldn't believe the amount of people I've talked to who said they drove all around Basse Terre and when I ask them where they went, it turns out they've missed half of the island's highlights! So sad! Clear street signs aren't exactly Guadeloupe's forte, so my e-book with all its detailed driving instructions comes in very handy.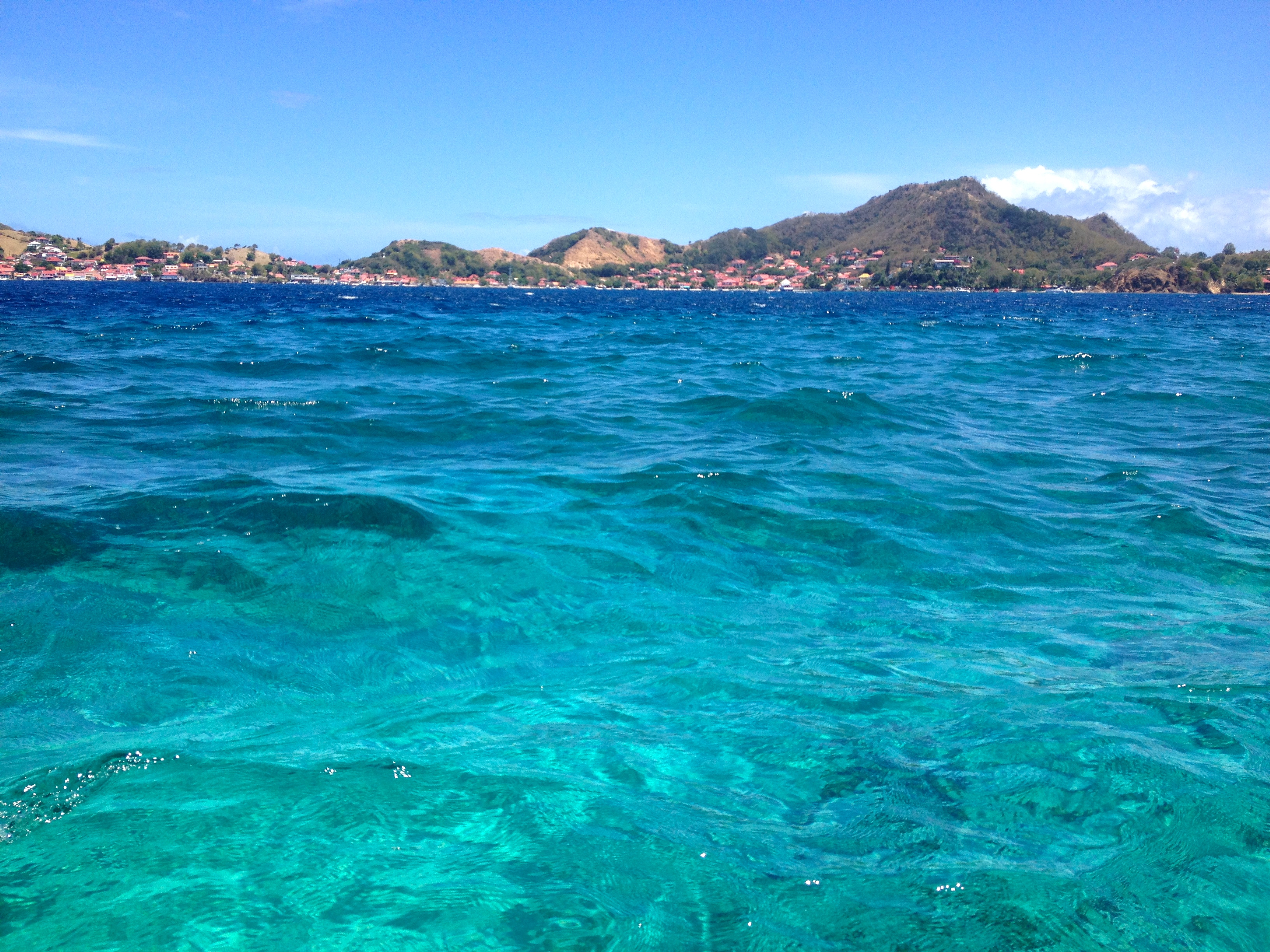 2) You need to know French to speak with the locals
You might be the type of person who likes getting tips from locals for what to do and see. Great, me too! I love talking to people who have lived in a place for years and who know cool off-the-beaten-path spots. In fact, I've gotten a lot of my information for this e-book from talking to native Guadeloupians and long-time residents. The problem that you will have here is that most people can only speak French and Creole. Are you fluent in those languages? If so, coolio! You don't need my guidebook (though it would still help you plan your time well). But if your French mostly consists of "merci" and "parlez-vous anglais?," my guidebook will come in handy for those moments when you can't find locals who speak English well (and who have time to share their tips with you). These people definitely exist but they are few and far between – in my three years in Guadeloupe, I have found only about a dozen people with great English skills. So the odds of you running into one of these language masters is not terribly high.
3) You need to know French to chat with the other tourists
Another good way to find out what to see and do somewhere is to talk to fellow travelers and other tourists. Some of them have read several guidebooks and can share their wisdom! Some have spent a long time in the place already. This could also work in Guadeloupe – but only if you speak French. A great majority of the island's visitors come from France, and the next biggest group is Germans. American and British tourists are still fairly rare (and thus a welcomed novelty!). When I meet Americans here, they often tell me I'm one of the first English-speakers they've encountered. Overall Guadeloupe is still very much a secret paradise of the Frenchies. Sure, if it's high season and you are in Deshaies (the #1 favorite town of Americans in Guadeloupe), you will probably run into some Americans. But these are people similar to you – newbies who are here for a limited time, who are also still figuring things out. The tourists who you would really want to talk to are the veteran French visitors who come here every winter for several months. These guys have lots of advice to share, as they have good reasons to keep coming back. But again, you will need some French skills to chat them up. According to a Eurobarometer report from 2012, less than 40 percent of the French population speaks English (and I recently read somewhere that the figure was more like 30 percent – and even that seems high based on my own experiences). The Frenchies of Guadeloupe are no exception.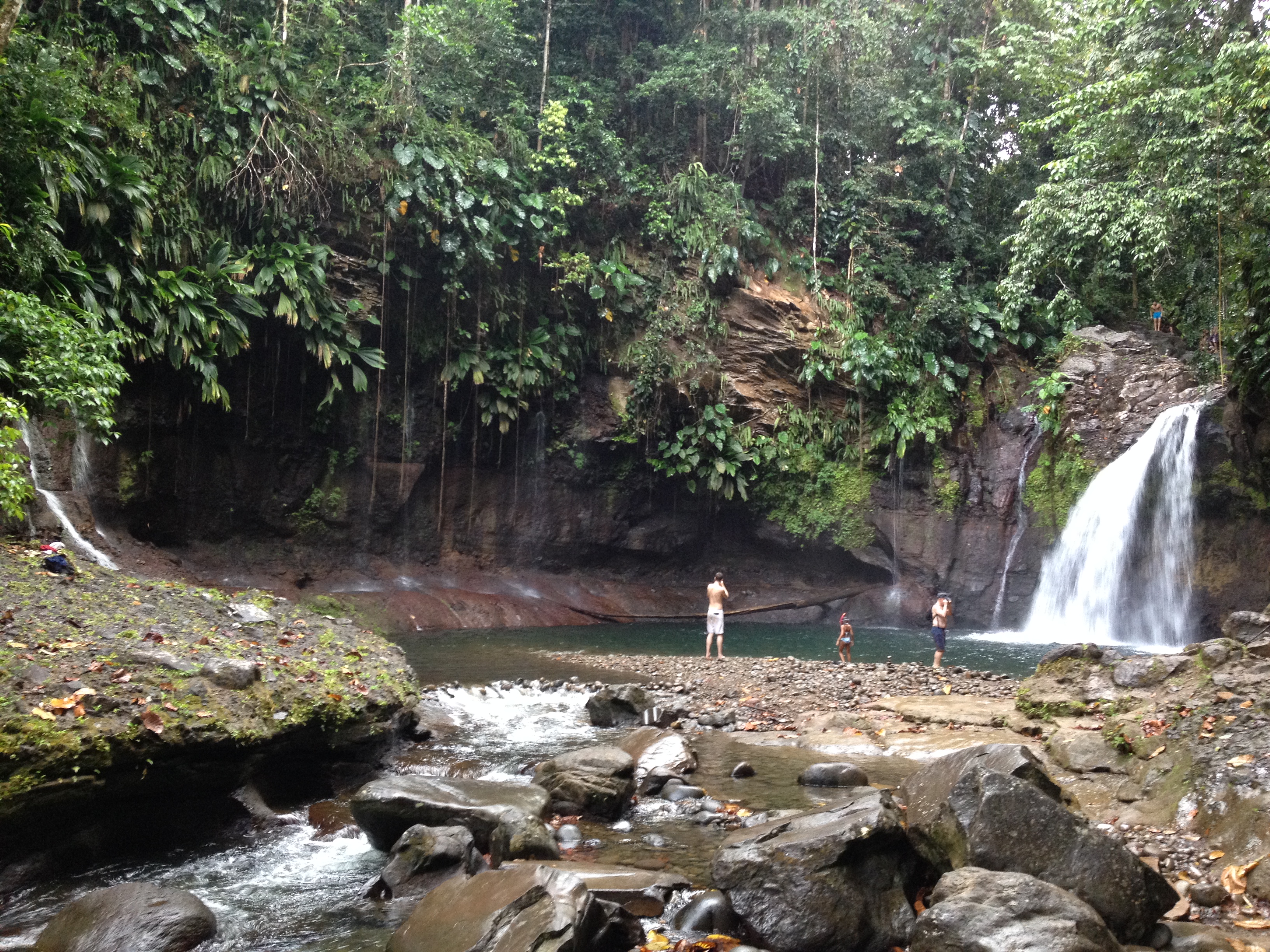 4) There's limited info online in English
Every time I travel somewhere new, the first thing I do is hop on Google to find out more about my destination. Often I'll encounter an information overload, and I'll get tons of tips about the place I'm heading to. All for free! So who needs a guidebook when you've got Google? Well, those traveling to Guadeloupe need it. Sure, at first it may appear that there's a lot of information online about Guadeloupe. But when you click on the individual links, you'll see that it's mostly short generic info from Lonely Planet or established travel magazines like Conde Nast Traveler. There's also the inspirational PR site of Guadeloupe Islands, which offers lots of beautiful pictures. But can you find actual detailed information on how to drive to the top sights, and contact details of local tour operators and a listing of great places to stay? I haven't come across them in a concise manner. And the other guidebooks of Guadeloupe are badly outdated, such as the Ulysses Guadeloupe Alive! It dates back to 2002. I have it, and it talks about many local companies and services that don't exist anymore. No luck! Of course you can always spend hours scouring through TripAdvisor and reading old trip reports, but is that really a good use of your time? Personally I'd rather get up-to-date information from someone on the ground that is super familiar with the island. But maybe that's just me. 😉
5) You will have a local concierge at your service
If you buy my guidebook and still have more questions after reading it, feel free to send me an email. I'll try my very best to help you out! If I don't know the answer, I'll ask around to see if someone else does. Of course I'm happy to answer some quick questions even if you don't buy my e-book (and I do answer them all the time on TripAdvisor's Guadeloupe forum), but my free time is also limited. I have bills to pay too (I know! Bummer!), so I need to work. If you buy my e-book, I can afford to take a break from my other assignments and can devote more time just for your questions and concerns. What could be better than having a local contact in Guadeloupe, ready to make your vacation perfect? I say that's a pretty darn spectacular deal for just $15.
See you in Gwada!