YES! It's official! Norwegian Air is coming back to Guadeloupe! This is great news for those of us who had been mourning the airline's departure for the past few weeks. No reason to mope around anymore, woop woop!
I learned the happy news via Secret Flying, a website I follow to score awesome flight deals to destinations all over the world (I once got a roundtrip from New York to South Africa for $400!). Today they are advertising Norwegian's cheap flights to Martinique, which got me thinking that maybe the Guadeloupe flights had already been released too… I headed over to Norwegian's site and YES, there they are! Fanfare, please!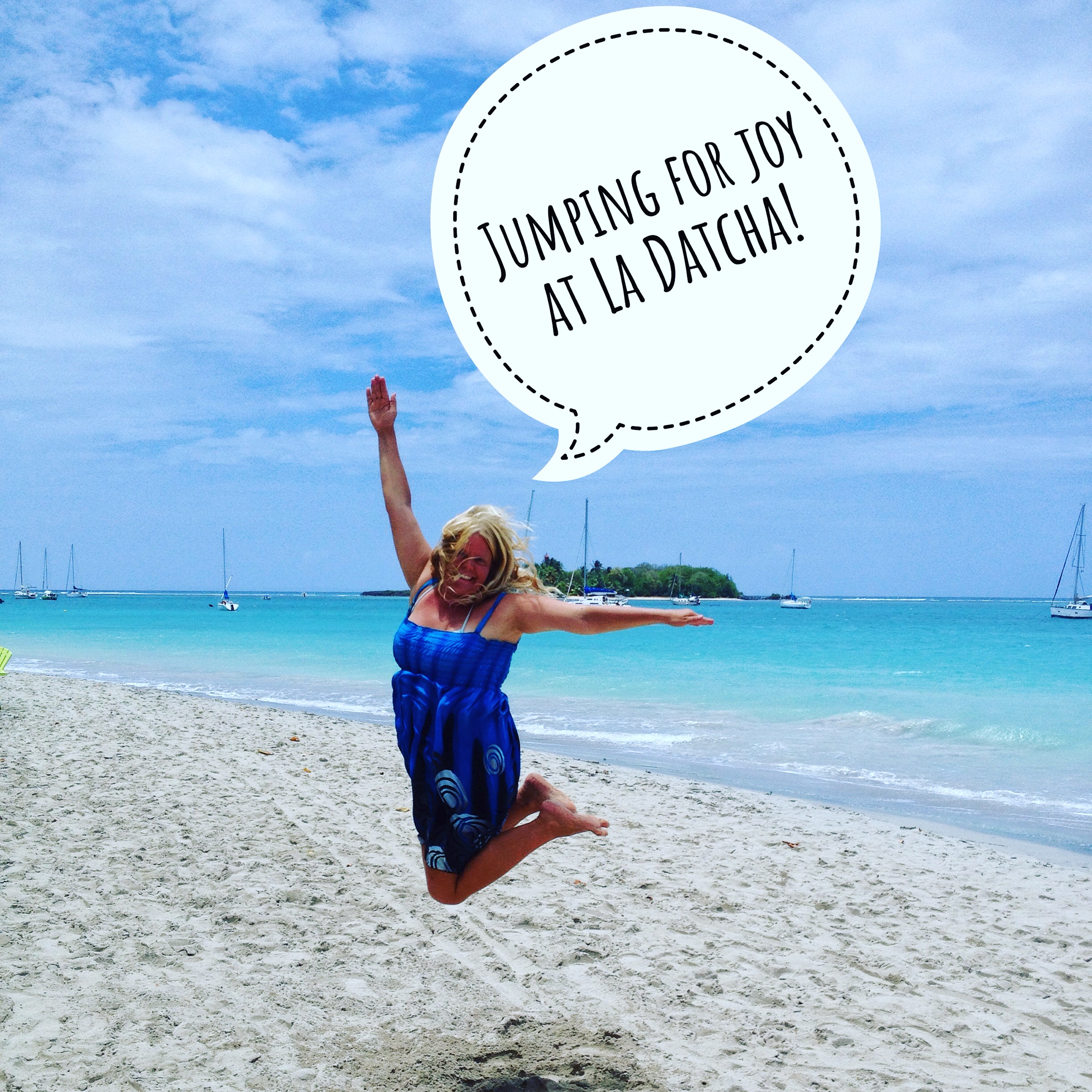 Now, do you want the goods or bad news first?? Being the eternal optimist, I'll start with the good news:
The flights from New York and Fort Lauderdale to Guadeloupe start as early as October! The first flight from New York arrives on our lovely island on Oct. 29 and is followed by Fort Lauderdale's first flight on Oct. 31. Halloween in Guadeloupe, anyone?? We certainly had some fun parties last year!
Last year Norwegian didn't start their flights until around November 7, so this time we gained an extra week! Yayyyy.
There are more flights from JFK to PTP this year. At least for November and December, there are six weekly flights back and forth. Wednesday is the only day there are no flights at all. January looks to be quieter, with only four weekly flights. But in February it goes back to six weekly flights. Fort Lauderdale has three weekly flights during the other months and two during January.There are also two weekly flights from Providence, Rhode Island. That's new! So overall you have a lot more options in terms of what days to fly, and you can now easily do a long weekend in Guadeloupe (from Thursday night to Sunday or Monday morning).
The tickets are also still cheap-as-chips. One-ways from New York to Gwada start at $79, and the way back can be bought for as low as $129. So that's a roundtrip price of $208. Not bad! It's also likely that there will be even lower sales prices released over the next several months, so keep your eyes peeled for these promotions. Last year you could get a roundtrip from Fort Lauderdale to PTP for as low as $135, and from New York to PTP for about $179 (if you were super lucky). I even scored a one-way from New York to Gwada for $49! That was awesome of course but in my books anything less than $350 for the roundtrip is simply spectacular, as other airlines charge $600-800 for this journey (and that's an all-day affair with transfers in Puerto Rico or Montreal!).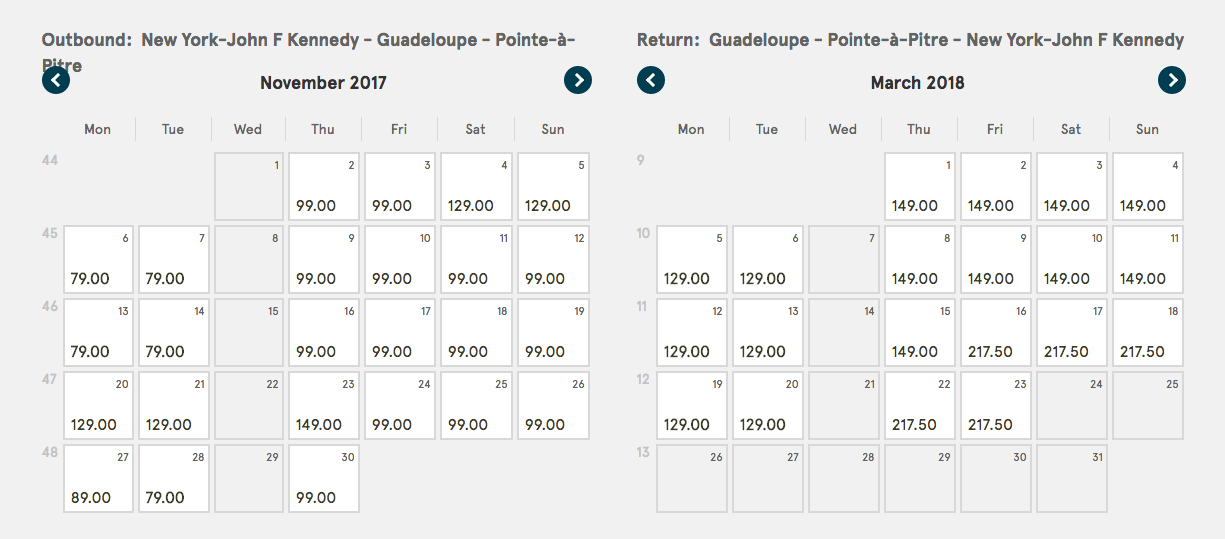 Now onto the bad news: Boston and Baltimore flights are not on the schedule at all for this winter. Bohoo. No luck for those of you who were hoping for these sweet flights to return to your cities. I guess those routes just weren't used as much…  But at least the Washington D.C. peeps can hop on a cheap bus to New York and fly off from JFK. The bus tickets cost just a few bucks when booked early enough. And Boston folks aren't totally out of luck either due to the new Providence flights. Norwegian is actually calling the Rhode Island airport "Providence/Boston – TF Green" to emphasize that Bostonians haven't been forgotten. Sure, this is a classic "Ryanair trick" to start calling an airport with a misleading name just to sell more tickets. But the point is that you can get to the Providence airport in about 85 minutes from Boston's South Station with the MBTA commuter train, so it's not terrible overall. I think that trek is well worth it – just keep your eye on the prize that is Guadeloupe!
Another slightly bad news tidbit is that right now it looks like the New York and Florida flights will only operate until March 23 and 24, respectively. But April travelers shouldn't throw in the towel yet – the schedule may very well still get extended. That's what happened last year. After Norwegian resumed its operations in Gwada and saw the demand, it also extended the flights calendar all the way until the end of April.
So what are you waiting for? Ready, get, set – BOOK! See you in the French Caribbean!
PS. Once you have booked your flights, make sure to check out my Guadeloupe e-book to ensure you'll have your best vacation ever in the French West Indies! If you are hesitating on making the purchase, just read the review's from other buyers. They are so good that I couldn't have invented better ones myself! 😀