Once you've booked your cheap Norwegian Air flights to Guadeloupe, it's time to tackle the next pressing question: where to stay during your up-coming vacation. A nice hotel is the obvious answer, but here's another idea for you – you should book an apartment or a room through Airbnb.com.
Why, you may ask? Well, here are lots of good reasons for why an Airbnb rental is an infinitely better deal in Guadeloupe than a hotel room. Here are five of them.
1) Airbnb offers more options
Guadeloupe has one of the world's highest percentages of Airbnb hosts out of its population. If you do a search for Guadeloupe on the site, you learn that there are over 5,000 Airbnb rentals in Guadeloupe (and these rentals have an average score of 4.6 out of 5 stars). That's a much bigger range of options than what you get if you limit yourself to hotels, which number only about 350 (and many of these are very modest guesthouses instead of proper hotels). Not a member of Airbnb yet? No worries. Use my referral link to join, and you'll get $25 off your first accommodation (the discount is applied automatically at check-out when your order is priced at $75 or more). I'll also get a $15 Airbnb credit for referring you. It's a win-win for both of us! And if you've already looked on Airbnb but you haven't found anything of interest there, keep in mind that there are other similar sites out there such as VRBO.com, HomeAway.com and the French equivalent Gites de France. But Airbnb is by far the most popular option out there.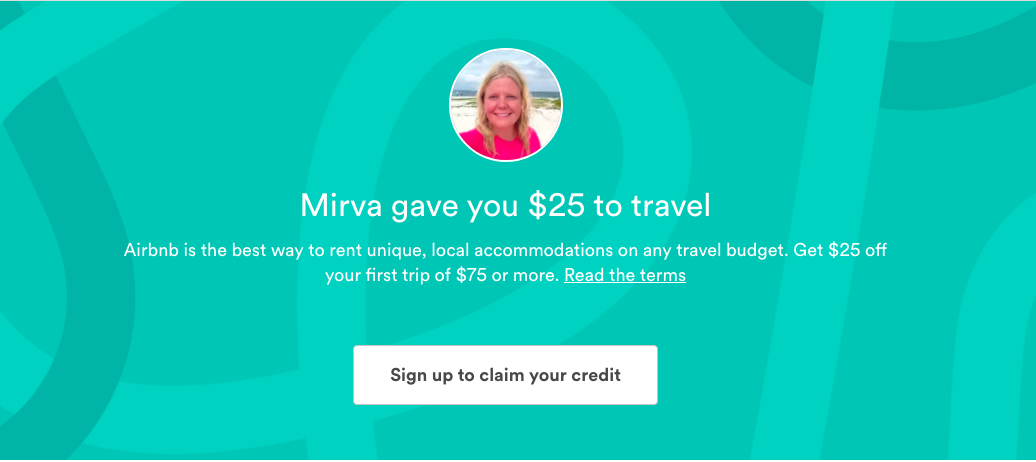 2) Airbnb offers the best deals for budget travelers
Even the cheapest, most basic hotels in Guadeloupe tend to hover around the 60-100 euro range in high season. Ouch. Private rooms on Airbnb, on the other hand, can go as low as 20 euro. That's great news for shoestring travelers. And by paying just a little bit more, you can score a really nice place to stay for a bargain price. One very clean and almost hotel-like budget option is this small room in Le Gosier in Grande-Terre for $50 per night (with very fast wifi!). In the Bas-du-Fort section of Le Gosier there's also this clean and spacious room for rent in a duplex for $60, with an impeccable view to boot. These are both excellent options near the beach that I've personally stayed at. And there are even cheaper rentals out there! Check out this room for two in a more rural part of Basse Terre that starts as low as $11, and this $12 room in the countryside of Le Gosier. If you are more of a beach person, this small apartment two minutes away from the beach in Le Gosier would be ideal – it costs just $36. And if you're going on the island of Marie Galante, you can sleep in a cool room full of hammocks for $14 (I stayed in one of the hammocks last spring! It was quite a unique experience). So if you would prefer to save your money for fun activities rather than accommodation, Airbnb is the way to go.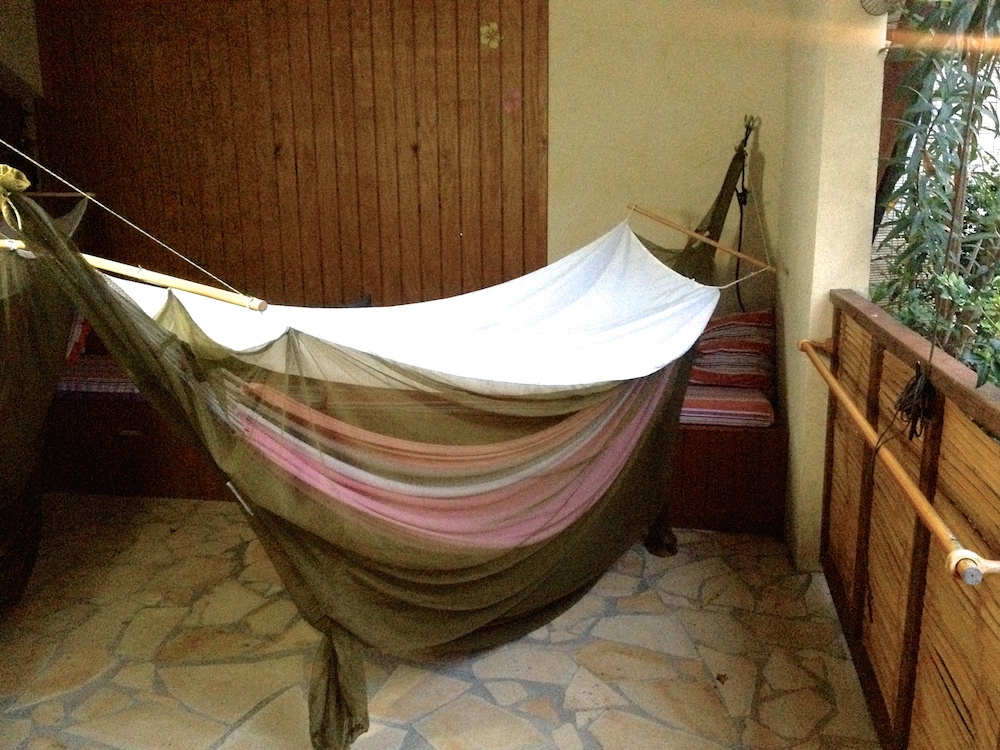 3) Luxury travelers do well with Airbnb too
If you are yearning for a bit of luxury on your vacation, Airbnb offers that too – and for a fraction of the price of a hotel suite. This multi-story 4-bedroom apartment in St. Francois, for example, costs just $122-243 per night depending on the month and fits up to 8 people. Whoa – that's a steal! I visited this place once and it was very clean and upscale. I also came across this villa online that costs $243 per night that has a private pool and a jacuzzi, and is also in St. Francois (this city is known as the ritziest part of Guadeloupe, so it's not surprising that most of the luxury accommodations are there). Or maybe you are dreaming of a giant loft with a swimming pool located in the middle of it? You can find that in Petit Bourg in Basse-Terre for just $96 per night. When looking for luxury apartments on Airbnb, you can filter your search to only include places that have a pool, a gym or a private hot tub on site.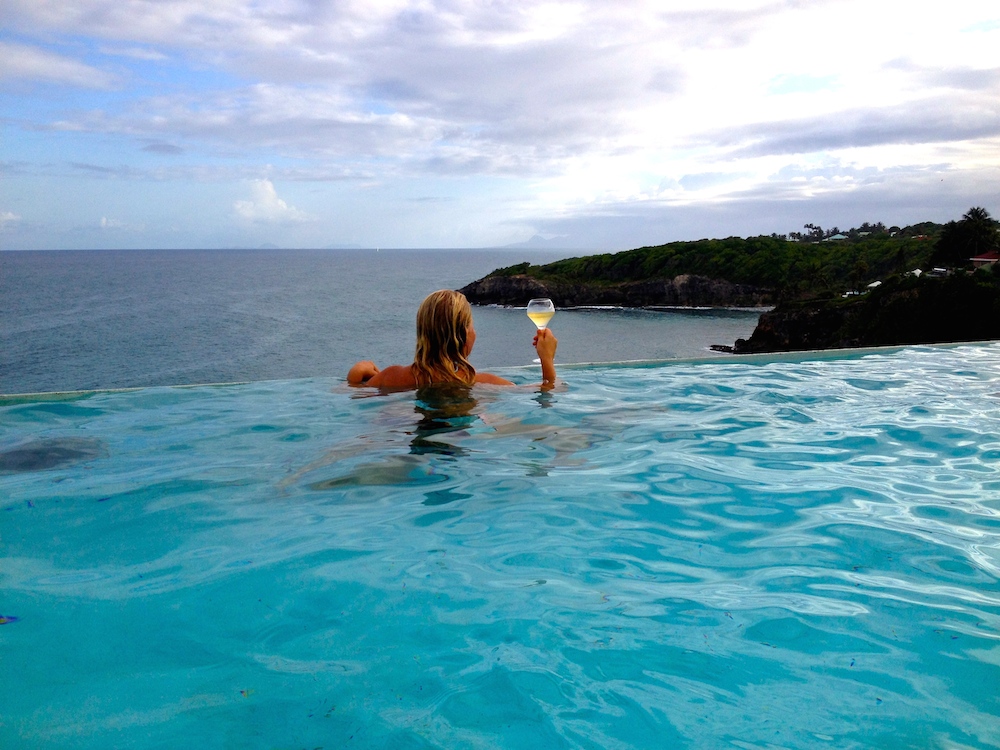 4) Wifi is better at an Airbnb
If internet access is important to you during your Guadeloupe vacation, you are better off staying at an Airbnb than at a hotel. Hotels here tend to have notoriously bad wifi connections or they may limit the number of appliances that are allowed to connect at any one time. Sometimes the bandwidth simply isn't enough to run programs like Skype or Netflix, or wifi only works well at certain hours of the day. From my experience, hotels on Basse-Terre tend to have particularly crappy wifi, but Grande-Terre's hotels are not great in that respect either. Thus an Airbnb room or an apartment that advertises a wifi connection is usually a much better bet if you want to be sure to get online. Private apartments often have access to the fastest internet services on the island, and you won't need to share the connection with hundreds of other guests.
5) You can get out of the touristy areas with Airbnb
Most of the hotels in Guadeloupe are concentrated within a few towns, namely Deshaies in Basse-Terre and the cities of Le Gosier, St. Anne and St. Francois in Grande-Terre. Airbnb apartments, on the other hand, are scattered all over the Butterly Island and its two wings. So if you'd prefer getting off the beaten path and even saving money that way, you can certainly do so. You can get your own open-air jungle apartment far away from it all in Pointe Noire in Basse-Terre (albeit for $249 per night), or be the king of the hill in Malendure in Basse-Terre for less than $80 per night. Or you can also stay in the center of it all by booking this studio apartment for $60 in the popular nightlife area of Marina Bas-du-Fort. That way you can stroll down to the bars and restaurants straight from your apartment instead of needing to take an expensive taxi from your hotel.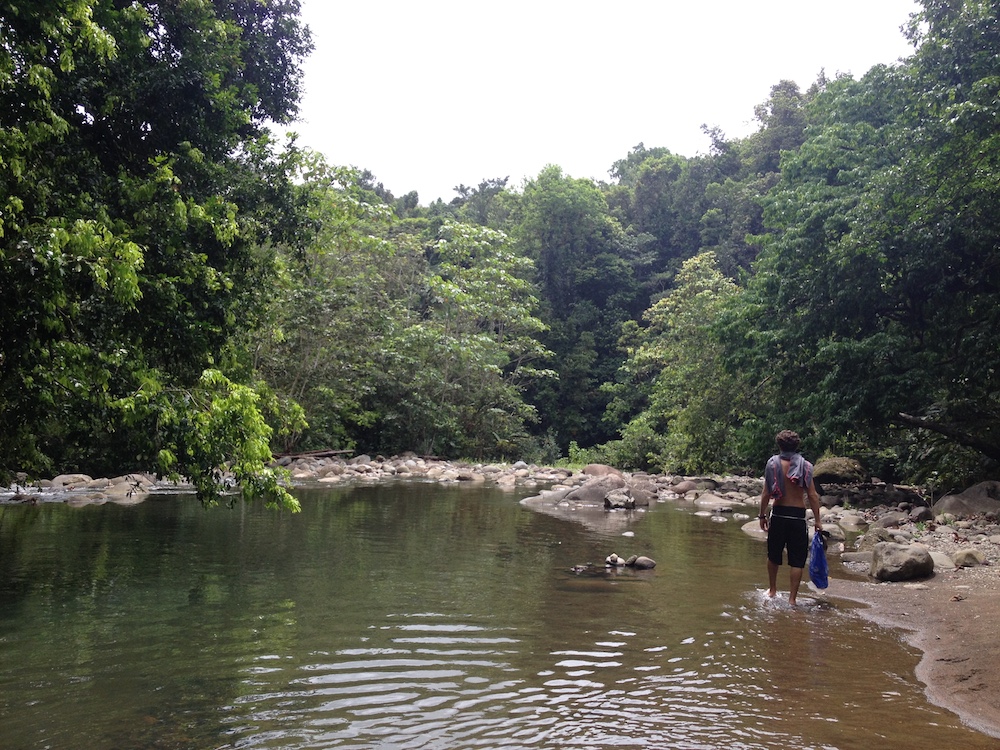 Convinced yet? Let's get bookin'!
PS. The listings I've linked to here are just random samples of what you can find on Airbnb in Guadeloupe. I'm not guaranteeing they are perfect or even suitable for you – if you are considering booking any of these places, make sure to do some additional research. Read all the reviews, and contact the owner with any questions you may have. Good luck in your search for the perfect vacation home!